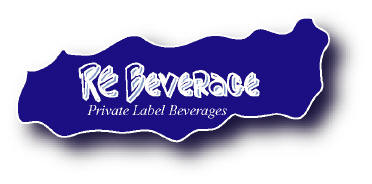 Private Label Bottled Water Program

RE Beverage offers you the opportunity to get your very own custom bottled water with your own private labels. (view labels)
We place your logo on the label of our pure premium bottled spring water to help advertise your business and generate capital by selling your very own custom bottled water. With our private labeling program, you can:

Promote Special Events with Bottled Water
· Company Functions w/custom bottled water
· Conventions w/custom bottled water
· Fundraisers sell custom bottled water
· Golf Outings w/custom bottled water

Fundraise with Custom Bottled Water (Sponsor logo / Your logo share label)
· Sporting Leagues w/ private labeled bottles
· Schools w/custom labeled bottled water
· Churches w/ private labeled bottled water
Bottle Water Profit Chart
# of Sponsors
Amount Donated from Sponsor ($100.00) each
Cost Per Pallet*
(.53¢/bottle)
Difference
Sell Water @
$1.00/ Bottle
Total
Profit
10
$1000
$915.84
$84.16
$1,728
$1,812.16
9
$900
$915.84
($15.84)
$1,728
$1,712.16
8
$800
$915.84
($115.84
$1,728
$1,612.16
7
$700
$915.84
($215.84)
$1,728
$1,512.16
6
$600
$915.84
($315.84)
$1,728
$1,412.16
5
$500
$915.84
($415.84)
$1,728
$1,312.16
4
$400
$915.84
($515.84)
$1,728
$1,212.16
3
$300
$915.84
($615.84)
$1,728
$1,112.16
2
$200
$915.84
($715.84)
$1,728
$1,012.16
1
$100
$915.84
($815.84)
$1,728
$912.16
0
$0
$915.84
($915.84)
$1,728
$812.16
* Shipping NOT included.
1 Pallet = 72 Cases of 24 bottles (16.9oz.) 1,728 bottles
Minimum Order = 1 Pallet
Sell for $1.00 Each (Or More!)
Why promote Evian, Poland Springs, Crystal Geyser or Perrier at business functions when you can promote yourself? Board and shareholder meetings, employee training sessions and seminars, company picnics, and company sponsored sporting events are perfect venues for using RE Beverage spring water. It promotes company pride while providing a refreshing healthy beverage to your employees and guests. The Gap, Compaq Computers, Net Soft, PacifiCare, FHP and Clorox have supplied their customized spring water at selected corporate sales meetings, training seminars, company picnics and banquets. Start your next, business meeting, product/service promotion, or event today.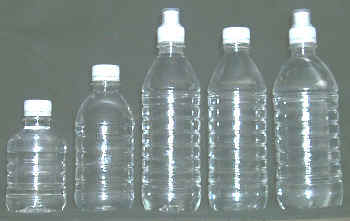 Place curser on bottles to view various sizes
Home About Us Products Contact Us